About
We are a small design agency based in North Yorkshire that builds effective, engaging websites that are accessible, easy-to-use and beautiful. We offer design & illustration for print and web and website development using open-source technology, such as the Drupal content management system and the Magento ecommerce platform.
Our Team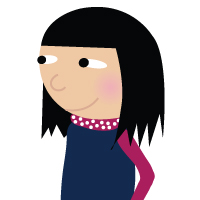 Amy Kendall (Partner)
Amy is our graphic designer and illustrator. She has around 10 years experience working on a wide range of different projects including magazines, CDs, websites, marketing materials, books and interactive teaching material. Her illustrations have a distinctive look that is fun and quirky but she is equally at home designing corporate brochures and websites.
Amy likes guinea pigs and would like to be an interior designer when she grows up.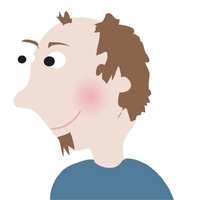 Ross Kendall (Partner)
Ross is our web developer and technical whizz. With more than 12 years of web development experience, he has had the opportunity to work on many different projects and gain a broad experience with web technology. Ross likes to work with Magento ecommerce and the Drupal CMS to build websites that are usable and accessible. He is an advocate of web standards and open-source software.
Originally from Australia, Ross likes living near the beach - although he does wish it was a bit warmer in England.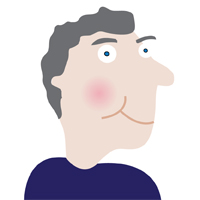 Nathan Wrigley
Nathan is a freelance web developer who works with us part-time. He has helped us with a number of projects, making use of his PHP, HTML, CSS and Drupal skills. Nathan also works as part of the team at Picture and Word.
Having moved from Brighton a few years back, Nathan thinks Scarborough is just fab. He likes listening to music on Spotify and playing with his Android phone.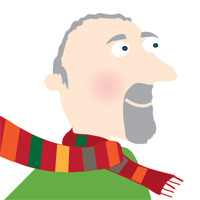 Bruce Clark
Bruce works with us as a part-time web developer. Having re-trained in recent years, Bruce is now a Certified Internet Webmaster. He likes building sites with Drupal and does a great job coding HTML email newsletters. He might be older than the rest of us but don't let that fool you, he has the energy and enthusiasm of someone half his age.
Bruce likes fine coffee, bright colours and holidays in the Lake District.
Our Technology
We like to use open-souce software and support open standards.
Open-source software is collaboratively developed, widely deployed and freely available. Some of the key benefits are that the code is available and can be customised, it offers good security, better support for open standards and you are not locked in to a single vendor.
Open standards are important for website compatibility and accessibility, they also help to ensure your investment is future-proof.
Drupal
Drupal is one of the worlds leading web content management systems, that is well know for its powerful features and flexibility. If anything can be done, it can be done with Drupal. While configuring and customising its many advanced features can be complex, we help to take that complexity away so that the end result is easy to use and manage.
We have more than 8 years experience building Drupal websites.
Find out more at drupal.org
Magento
Magento is the leading open-source ecommerce system. It is a feature-rich, professional ecommerce solution that offers merchants complete flexibility and control over the look, content, and functionality of their online store.
We have been working with Magento since the first versions became available in 2007.
Find out more at www.magentocommerce.com
LAMP
The technology stack that underpins the Drupal and Magento system and runs our hosting infrastructure is Linux, Apache, MySQL and PHP ("LAMP" for short). This is an industry standard combination of leading open-source technology that runs most of the web. Each component is stable, secure and proven. We wouldn't trust your website to any less.